Chrome:
On your computer, open Chrome.
At the top right, click Profile Passwords.
Show, edit, delete, or export a password:
Show: To the right of the website, click Show password. If you lock your computer with a password, you'll be prompted to enter your computer password.
​Edit: To the right of the website, click More Edit password.​
Delete: To the right of the website, click More Remove.
Export: To the right of "Saved Passwords," click More Export passwords.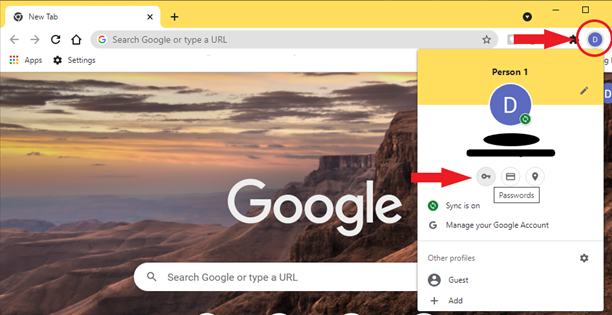 Firefox:
Click on the menu button to open the menu panel.
Click Passwords. The Firefox Lockwise about:loginspage will open in a new tab.

From here, you can view, copy, edit or remove your saved logins.
After you select an entry from the list of logins, you can perform these actions:
Click Copy to copy a username or password.
Click to see the password.
Edge:
Click on the ellipses button (which looks like three dots) in the upper-right corner of any window. In the menu that appears, select "Settings."

On the Settings screen, navigate to the "Profiles" section and click "Passwords."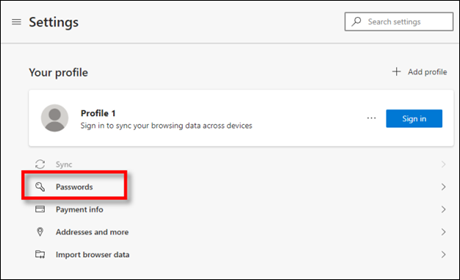 On the Passwords screen, find the section named "Saved Passwords." Here you will see a list of every username and password that you've chosen to save in Edge. By default, the passwords are obscured for security reasons. To view a password, click on the eye icon beside it.

On both Windows and Mac, a box will pop up asking you to authenticate your system user account before the password can be shown. Enter the username and password you use to log into your computer and click "OK."

After you enter your system account info, the saved password will be shown.